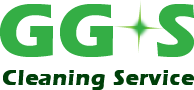 We also use Eco-friendly cleaners that leave a fresh clean smell and sparkle.
Cleaning Supplies and Equipment:
We provide our own equipment and supplies.
You also can provide your desired equipment and supplies (specific care for special items, Green Products, etc.)
Or you can request from us to use special supplies and equipment
Cleaning Schedules and Types:
Once a week
Every 2 weeks
Every 4 weeks
One-time or special project
Continuous Contracts and Special Maintenance
Get A Quote Now, or Call Us
NON-SERVICE:
Please note the following services are not provided by GGS Cleaning Service: Cellars, Basements, Attics, High Rise Windows, Landscaping, Waste Disposal, Fire Cleanup, Flood and Water Damage Clean up, Mold Removal, Hazardous Waste Removal, Tree Service, Construction or Repairs, Pet Cleaning or Carcass Removal.